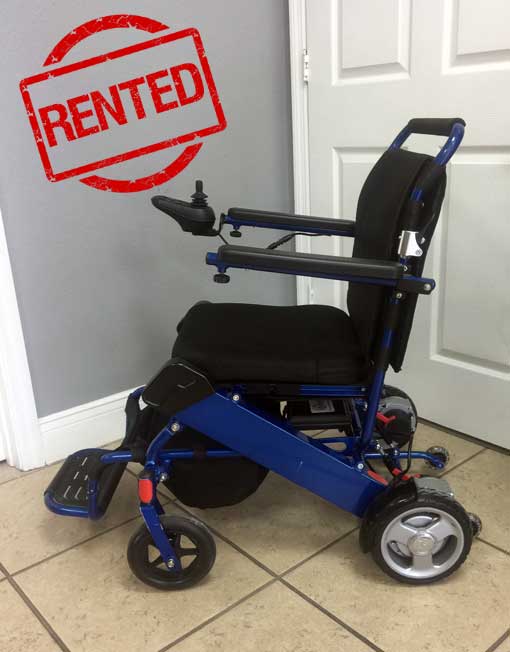 Regular – BLUE STEEL
$250.00 / month and a $200.00 ONE-TIME Security Fee
Quick Overview
FREE Shipping TO & FROM via UPS Ground.
We will ship out this chair the next business day, and your credit card will be billed automatically every month on the day you started renting the chair. We will bill your card every monthly until you call us to return the chair back to us. Return Shipping is FREE and EASY, we send UPS to your door with a shipping label to pick up the rental chair. The $200 Security Fee is non-refundable.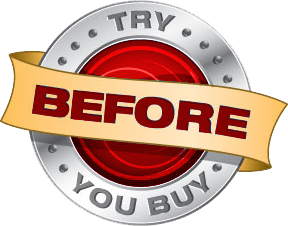 THIS DEMO CHAIR IS ALSO PART OF OUR RENT-TO-OWN PROGRAM…CONTACT US DIRECTLY
BLUE STEEL IS CURRENTLY BEING RENTED
Description
It is time for you to BE MOBILE!
We understand that sometimes you may need a travel electric wheelchair for a brief period of time. We offer our "Get Back on Your Feet" Monthly Rental Program. You can now rent one of our demo chairs monthly until you no longer need it…CANCEL ANYTIME!!
When you're finished renting this wheelchair, just put it back to us in its original packaging and CALL US. We will have UPS come to your address, with a shipping label to pick up the rental chair. Once we receive the chair we will cancel your scheduled monthly payments. Rent our portable electric wheelchairs from 1 month at a time, you decide how long you need our wheelchairs.
We travel all over the country to mobility conferences, trade shows, festivals, and wheelchair expos. We give people an opportunity to drive our award winning travel-friendly electric wheelchairs. This chair is one of those DEMOS. This chair runs great, but has some cosmetic scrapes, scratches, and bumps from people test driving it. Attached are pictures of those affected areas. We completely service each demo and get it in top driving condition for you to RENT THIS CHAIR!
Specifications:
FOLD & GO Electric Wheelchairs® Weatherproofing System – Our Proprietary Design
Net Weight with Battery: 46 LBS
Weight Capacity: 265 LBS
Height Capacity: 6′ 2″
Water Tight Rear Motor Wheels: 180 Watt x2 Brushless
TSA & FAA Approved Lithium-ion Battery (Airplane Use)
5-Hour Rapid Global Battery Charger: 100-240V 1.5A 50/60Hz (Compatible Worldwide)
Regular model comes with 1 Lithium-ion batteries (weighs 3 lbs)
5-Speed Control Button Modes: 0.5 MPH, 1 MPH, 2 MPH, 3 MPH, 4 MPH
Water Tight Dynamic Drive 360 Degree Joystick Controller
Maximum Driving Speed: 4 MPH
Joystick Quick-Release Connection for Enhanced Security & Travel Ease
Super Tight Turning Radius: 31.5 inches
Maximum Ground & Puddle Clearance: 4 inches
Outstanding Hill Climbing Range: 25° Slope or 46% Grade
Total Battery Charging Time: 5 hours
Driving Range: 12 Miles
Front to Back Length: 36 inches
Unfolded Height: 36 inches
Overall Width: 24 inches
Folded Height: 32 inches
Folded Width: 10 inches
Seat Cushion Width: 16 inches
Seat Cushion Depth: 16 inches
Width Armrest to Armrest: 19 inches
Back Rest Height: 16 inches
Floor to Seat Height: 18.5 inches
Floor to Arm Rest Height: 27 inches
Rear Wheel Dimensions: 8 inches by 2 inches
Front Wheel Dimensions: 7 inches by 1.75 inches
No Flat Solid Rubber Tires
Brake Type: Electromagnetic
Includes: Charger, Seat Belt, Storage Bag under the seat, and Mini Tool Kit for quick maintenance while traveling

Additional information
| | |
| --- | --- |
| Weight | 65 lbs |
| Dimensions | 27 x 16 x 35 in |