Can I Drive my FOLD & GO WHEELCHAIR® in the Rain, Mud and Puddles?
Why limit ourselves to only using our chair when it's sunny out?
We believe wheelchairs should be able to drive in ANY type of weather. We have designed our chairs to protect against snow, mud, puddles and most of all rain. No matter where you drive your FOLD & GO WHEELCHAIR trust in our innovative construction to protect your electric components.
Can I Drive my FOLD & GO WHEELCHAIR® to the Opening of the Aircraft?
Our Chairs are TSA Approved Electric Wheelchair for Airplane Travel
TSA requires that ALL lithium-ion batteries must be encased inside the frame of the electric wheelchair. We thoughtfully designed our batteries to fit inside the frame of the chair. So, they are encased in metal which allows you to take your FOLD & GO WHEELCHAIR down the gangway to the airplane.
Do you Desire to be More Independent, but Must Rely Others to Push Your Manual Wheelchair?
GET YOUR INDEPENDENCE BACK
Our FOLD & GO WHEELCHAIR will help you break free from your mobility prison and connect yourself once again with the people and activities you love. Finally, you will be able to travel by car, or catch a normal taxi, travel by airplane or go on an ocean cruise ship. A chair that is lightweight enough for you and/or others to fold in seconds and lift into any size vehicle.
Do I Need a Ramp, Lift or Hoist to Transport my Electric Wheelchair?
NO RAMP NEEDED! NO HITCH NEEDED! NO LIFT NEEDED!
Now you have the FREEDOM to take your FOLD & GO WHEELCHAIR in any type of vehicle you desire. Ride with loved ones, friends, get a taxi, or take the bus because this chair folds up to fit into the smallest spaces. Why spend thousands of dollars converting your car into a handicapped vehicle?
HOW DOES THE FOLD & GO STACK UP AGAINST BIG BERTHA?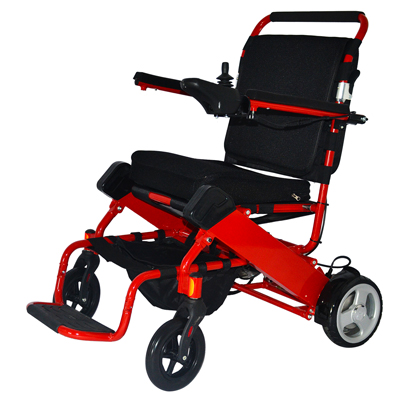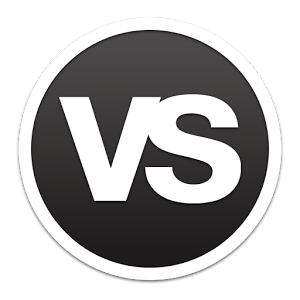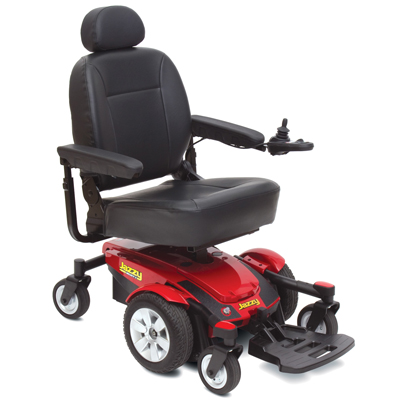 Fits in ANY sized Vehicle
Van, Hitch, Ramp, or Lift REQUIRED
BENEFIT: FOLD-N-GO is lightweight enough to put in the back of any sized automobile. You do not need a hitch, trailer, ramp, or mobility van to transport this wheelchair.
DISADVANTAGE: Requires a mobility van or shuttle service to transport. Needs additional hitch placed on most vehicles and a trailer with a drive on ramp to load behind a car.
APPROVED for Travel on Airplanes
DISADVANTAGE: This style of wheelchair is not able to travel on commercial airplanes.
BENEFIT: This electric wheelchair folds up into a compact size, and is easy to lift and place into any trunk, airplane, or back seat.
DISADVANTAGE: This style of wheelchair does not fold, and is far too heavy for any one person to lift. It is NOT portable, unless you remove the back and seat covers!
BENEFIT: If you do not have an insurance company that will pay for this wheelchair, we have priced it so it is excess-able to EVERYONE.
DISADVANTAGE: Most individuals must rely on an insurance company to pay the large price tag for these wheelchairs.
DOES YOUR COMPETITION HAVE THE SAME BENEFITS AS THE FOLD & GO?
| | | |
| --- | --- | --- |
| What Makes Us Different | FOLD & GO WHEELCHAIRS | OUR COMPETITION |
| Can I drive the Chair in the Rain, through Mud, and Puddles? | YES | NO |
| Is the Frame Made Out of Tubular Steel? | YES | NO |
| Does the Metal Frame Help Absorb the Bumps from the Road, so I am Not Wincing in Pain? | YES | NO |
| Can I Drive Your Chair to the Opening of the Airplane? | YES | NO |
| Can I purchase without charging SALES TAX? | YES | NO |
| Do you Offer 12 Color Choices? | YES | NO |
| If I Need a Repair, Do You Repair it for Me? | YES | NO |
| Does the Chair Come Fully Assembled? | YES | NO |
| Can You Bill My Insurance? | YES | NO |
| Is the Electric Wheelchair Approved by the FDA? | YES | NO |
| Do You Have an Established Annual Registration with the FDA? | YES | NO |
| Do you Rent Out Your Wheelchairs? | YES | NO |
| Can I leave my Accessories on the Chair When I Fold and Unfold it? | YES | NO |
| Are the Accessories Arthritis Friendly? (No Twist-to-Tighten Knobs) | YES | NO |
| Do You Have Employees that are in Wheelchairs? | YES | NO |
| Do you Service Your Own Chairs Worldwide? | YES | NO |
| Does my Wheelchair Ship to Me from inside the USA? | YES | NO |
| Can you Repair my Chair While on a Cruise Ship? | YES | NO |
| Does Your CEO or Executive Team use a Wheelchair? | YES | NO |
| Do Your Employees Use Your Wheelchair in their Everyday Personal Lives Outside of Work? | YES | NO |

CAN I TAKE MY FOLD & GO WHEELCHAIR ON A CRUISE?
YES YOU CAN, GO SEE THE WORLD!
Life is too short to stay trapped in your physical prison. The world we live in is available to anyone you wants to get out and experience it. With the FOLD & GO WHEELCHAIR you can take it on the airplane with you, set sail on a cruise ship, visit a National Park, go to Disney World or even go to your local shopping mall.
Now with our creative and innovative wheelchair design you can be mobile again. Maybe even more mobile than you once were. Stop saying, "IF I ONLY COULD…" or "I CAN'T GET OUT BECAUSE…" life is waiting for you!
Grab your SMILE and get out there again!!
GET AN ELECTRIC WHEELCHAIR AND A WALKER IN ONE DEVICE
I'LL GET A WHEELCHAIR WHEN I NEED ONE!
We have heard every excuse in the book! In fact, because our employees are all in wheelchairs they gave the same "excuses" until they started working here and drove our innovative travel friendly product.
Why wait until you are FORCED to be in a wheelchair?
If you are using a walker or cane or rollator its time to combine ALL your mobility devices into one. Our creative design lets you switch your FOLD & GO WHEELCHAIR from power-mode to manual-mode. When your chair is in manual-mode you can walk behind the chair holding onto the backrest just like a walker/rollator. Then when you get tired of walking you can go back to power-mode and drive the rest of the way.
WHAT COMES IN THE BOX AFTER I PLACE MY ORDER?
TELL ME WHAT I GET WITH MY CHAIR
Your FULLY ASSEMBLED colorful new wheelchair. The only thing you need to put on is the joystick, and that takes about 5 seconds.

To protect your chair for damage during shipping, we include 1.5 inches of foam lining inside the box.

The tubular steel frame and front wheels will also be bubble wrapped for additional protection.

Inside the storage bag under your seat is the following: joystick, charger, mini tool kit (for on-the-go fixes), seat belt, and any other accessories you purchased.

Batteries are charged so it is ready to drive RIGHT-OUT-OF-THE-BOX!!

We are an environmentally friendly company so your "User Manual" will be emailed to you after you order, and/or you can download it from our contact page.
CAN I TAKE MY FOLD & GO WHEELCHAIR ON THE AIRPLANE?
TSA Security Update Effective January 9, 2018
FOLD & GO WHEELCHAIRS are allowed on EVERY Airlines Fly List!
Based on US DOT regulations (49 CFR, Sec. 175.10). TSA security, individual airline and international rules may, at times, be more restrictive.
Type of Battery

There is no limit to the number of batteries or devices carried for personal use unless specified below
Allowed in carry-on baggage?
Allowed in checked baggage?
In equipment
Spares
In equipment
Spares
Lithium Ion (rechargeable lithium, lithium polymer, LIPO) as used in small consumer electronics, such as cell phones, tablets, tools, cameras, PDAs and laptops. Limited to 100 watt hours or less per battery.

YES
YES
When protected from damage and short circuit
YES
E-cigarettes and vaporizers are prohibited in checked baggage.

NO
Only wheelchairs with batteries IN THE EQUIPMENT will be allowed!!


Batteries in the storage bag will NOT BE ALLOWED!!